Pixie Paint
***Notice***
Pixie Paint "regular" 1oz jars will be back in stock Friday 2/17. However, order processing times are still impacted by the of the Mardi Gras/Carnaval busy season. We will work to get the restocked Pixie Paint jars labeled and filled as quickly as possible, but please bear with us as we get caught up. Thanks for your patience.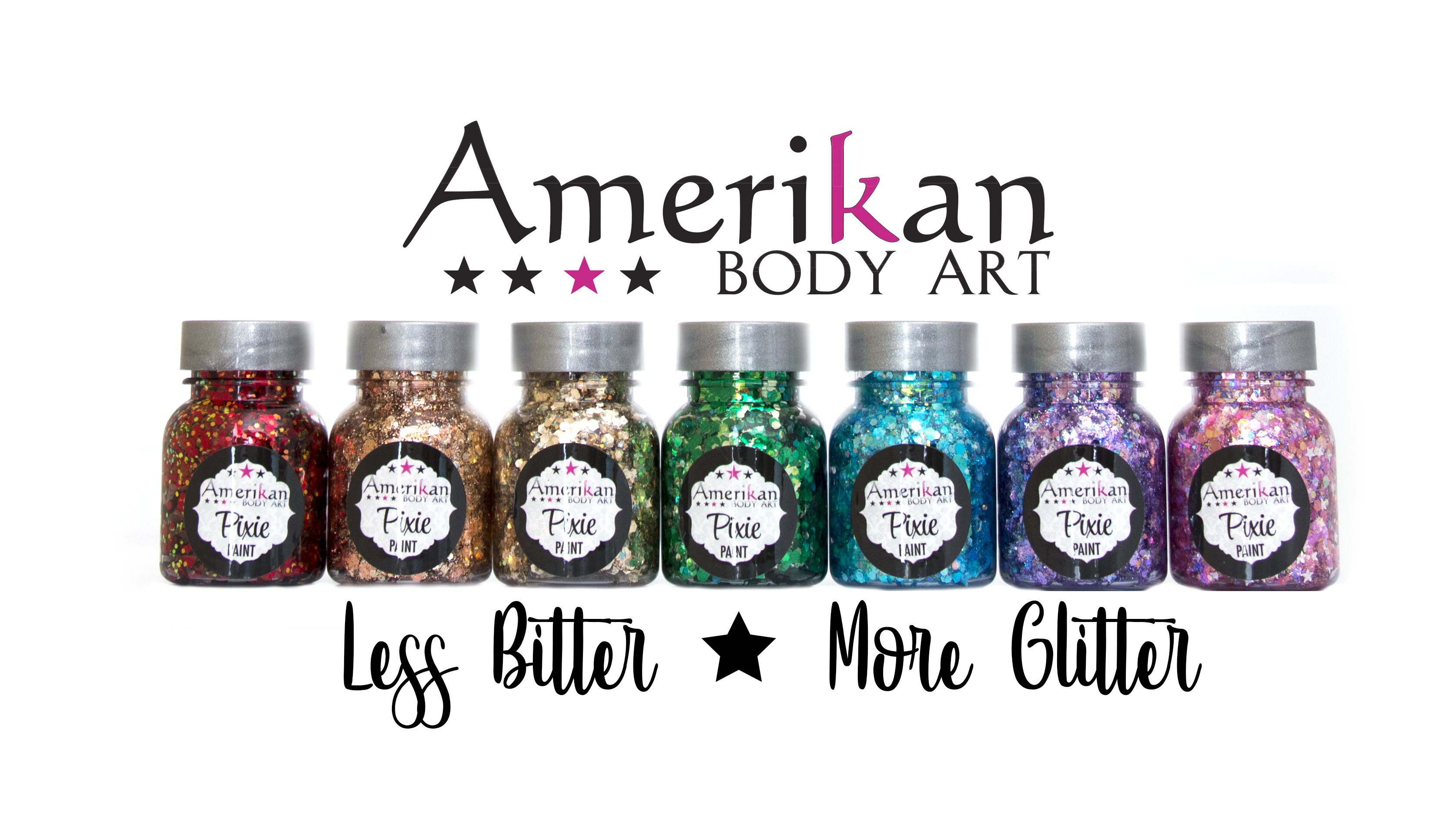 Pixie Paint is a blend of fine and chunky glitters, in an aloe vera gel base.
***NEW*** We are now offering our Pixie Dust Dry Glitter Blends in 1oz Bags, packaged for resale.