Glitter Cremes
Glitter Cremes are our newest glamour makeup creation. They were designed for high fashion makeup looks, and much to our surprise, give incredible coverage that also makes them suitable for body painting.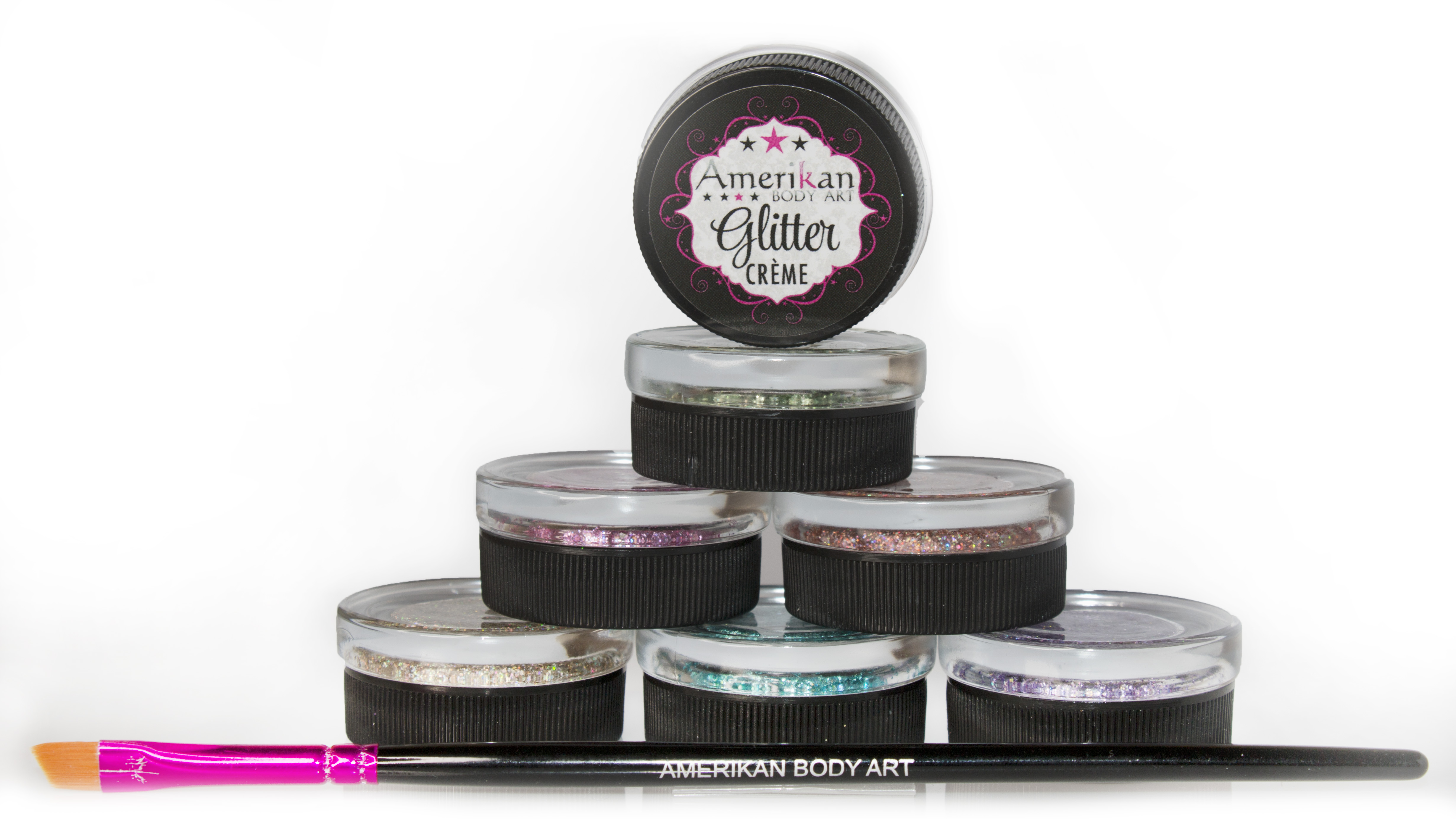 When using as makeup, the best application tools are your finger, or a flat brush. We like using our Angled Eyeliner Brush.
For large area application, a regular wedge makeup sponge works great.
To remove Glitter Cremes, the fastest method seems to be just wiping with a paper towel. The product base is waxy, like a lip balm, so it comes off well with a good wipe. Any remaining residue can be washed off with soap and water or your regular makeup remover.
This is not a water-proof, smudgeproof type of makeup, but it does hold up well for most applications.
**********
Ingredients: Polyester Glitter (May contain the following colorants: FD&C Yellow No 5, FD&C Blue No 1, Prussian Blue, D&C Red No 7, FD&C Red No 40, D&C Red No 34, D&C Black No 2, Titanium Dioxide, Iron Oxide, Aluminum), Grapeseed Oil, Organic Olive Fruit Oil, Candelilla Wax, Organic Coconut Oil, Organic Shea Butter, Mango Seed Butter, Organic Palm Fruit Oil, Organic Jojoba Oil, Sunflower Seed Oil, Organic Rosemary Leaf Extract,
Organic Calendula Flower, Carrot Seed Oil, Poppy Seed Oil, Organic Sesame Seed Oil, Rosehip Seed Oil, Organic Neem Seed Oil, Vitamin E
********
New Product Size - 15g
Due to covid-related supply chain issues, we've had to replace our glitter creme packaging. Previously, we offered 10g and 20g containers. For the foreseeable future, we will only be carrying one size, 15g.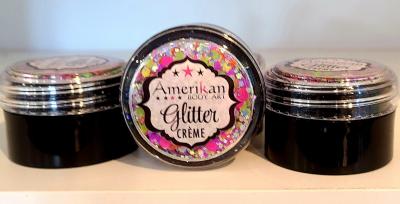 New Product Photos coming soon