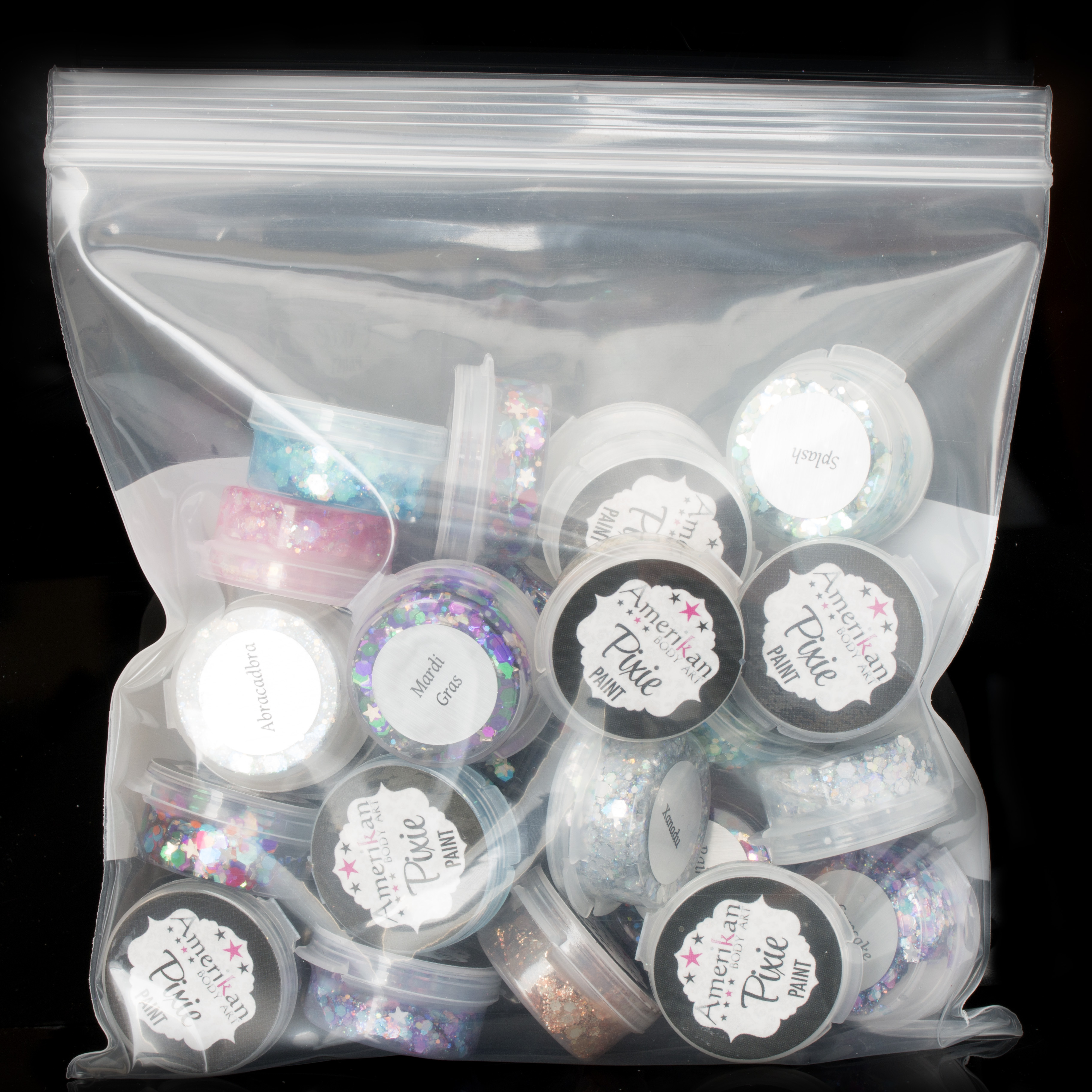 Pixie Paint Sample Grab Bag (25 Samples) $19.99
This is a bag of 25 our 0.18oz Pixie Paint sample pods.
The colors will be randomly chosen, based on what we have available.
Use these for giveaways in classes or events or market them as party favors for your party hostesses.
*This package is priced at our cost, including labor, packaging, and product. There is no profit for us in this item. The benefit for us, is the exposure of our brand to potential new customers. For this reason, this item is not available un-labeled. But you can purchase our Bulk Pixie Paint and empty sample pods separately.