Cosmetic Aloe Gel
This product can be mixed with glitter or mica powders to create a paint-on cosmetic product. To adhere glitter stars or hearts to the face, simply dab a little of the gel onto the face, and then dab some glitter stars/hears onto the gel while it's still wet. They should mostly stay put, unless you rub them off.
To make glitter gel: Mix (by weight) 1 part glitter plus 3 or 4 parts glitter gel base. Most of our glitters are suitable for mixing in a water-based formula EXCEPT: Glitter Stars, Glitter Hearts, Holographic Gold, Holographic Silver, Holographic Blue, Holographic Green, Holographic Pink, Holographic Purple, Holographic Rose Gold, and Holographic Turquoise. These colors of glitter will dissolve in the base. To get a holographic effect, you can mix opaque glitter colors with other holographic glitters.
This base can also be used for other cosmetic recipes.
Ingredients: Water, Carbomer, Triethanolamine, Jojoba Oil, Aloe Vera, Vitamin E, (less than 1% Germall Plus Preservative)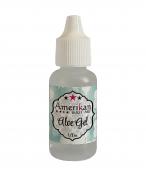 Aloe Gel Mixing Medium
The 1/2oz Bottle is an ldpe squeeze bottle with a capped spout tip.
This size is also available unlabeled (at a lower price). Be sure to select the correct option from the drop down box.
The 8oz Bottle is a pet plastic bottle with a push-dispensing cap (like a shampoo bottle).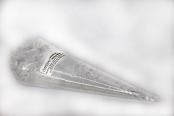 Bulk Aloe Gel Mixing Medium 32oz Bag
Aloe Vera Cosmetic Mixing Medium
Glitter Gel Base
32oz Bulk Bag
For Fine glitter gels: Mix at a ratio of 1 part glitter (by weight) to 4 parts gel (by weight).
For Chunky glitter gels: Mix to your preferred ratio, typically 1 part glitter to 3 parts gel.