***Important***
Wholesale Orders WILL NOT be shipped from August 18th - 24th. We will be extremely short-staffed due to overlapping tradeshows and travel plans. Please place your orders no later than August 16th, to have them shipped before we leave town. Even after we return, it will likely take all week for us to get caught up on wholesale orders that arrive while we are out of town.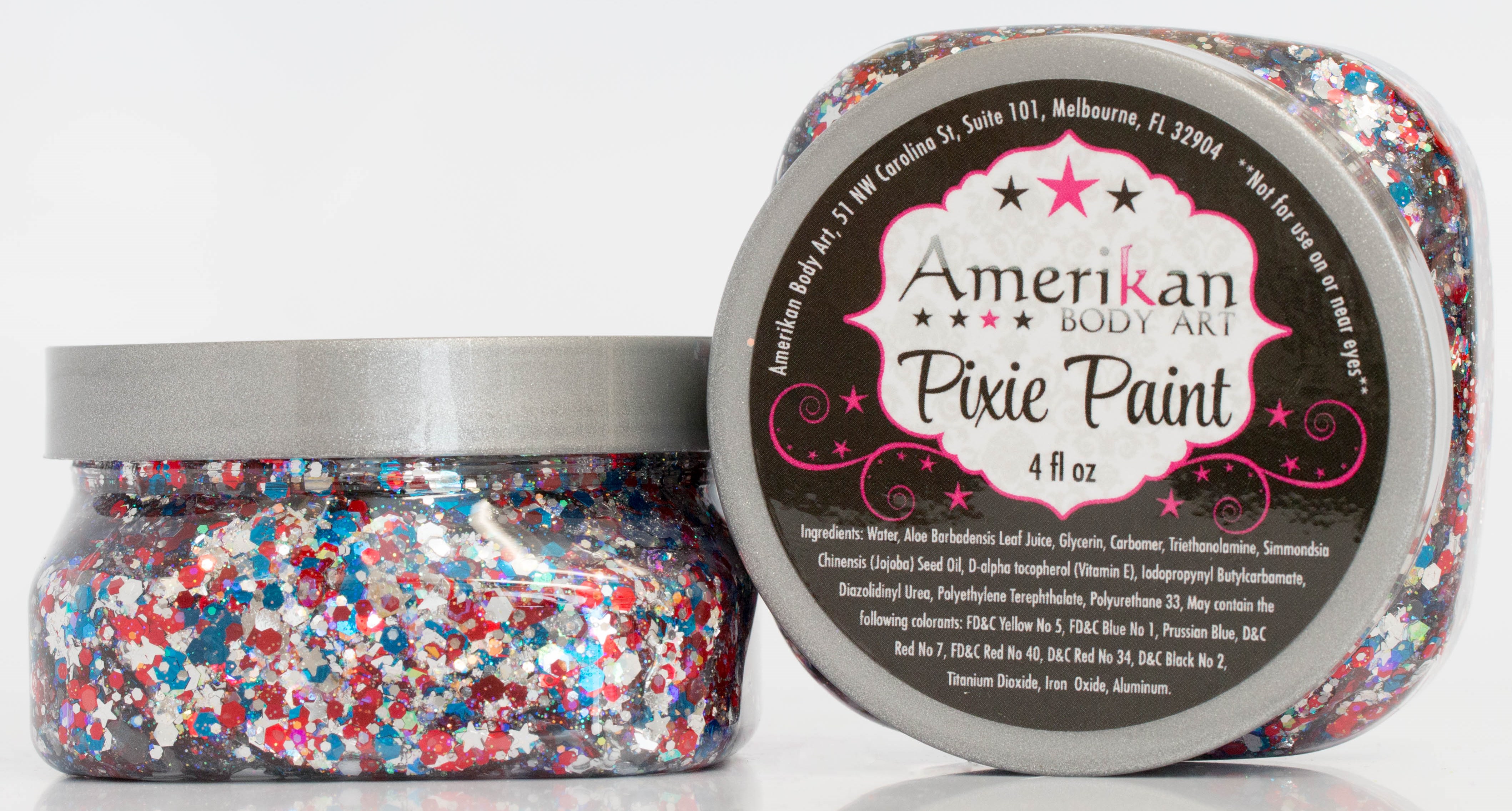 August Rewards
Pixie Power!!!
Purchase any 100 items with the word "Pixie" in it (Pixie Paint, Pixie Wands, Pixie Formulation...)
OR
Purchase 8 of our Bulk 32oz Pixie Paint Bags
and receive a free Glitter Giveaway Pack worth $19.99.
Once you have 100 Pixie items in your shopping cart (or 8 Bulk Bags), a reward link will appear at the top of the shopping cart. Just click the link (which will return you here) then add the Glitter Giveaway Pack below to your cart. If you have fewer than 100 Pixie items in your cart when you check out, the price on your reward will change from $0.00 to $19.99. The Pixie Power reward is good through August 31st.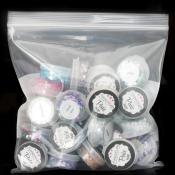 Glitter Giveaways
These items can be used as prizes or giveaways for customers or students....or just as a special treat for yourself.
Choose from several different sample packs, OR our Gift Pack of the Month.
The August Gift Pack includes:
1oz Jar Lucky Star Pixie Paint
Pixie Wand
10g Summer Flash Powder
10g Jar Pink Lemonade Mica Powder
10g Jar White Fixation Primer
Duo Shadow Brush
1/2oz Princess Pink Liquid Bling
3 Glitter Samples