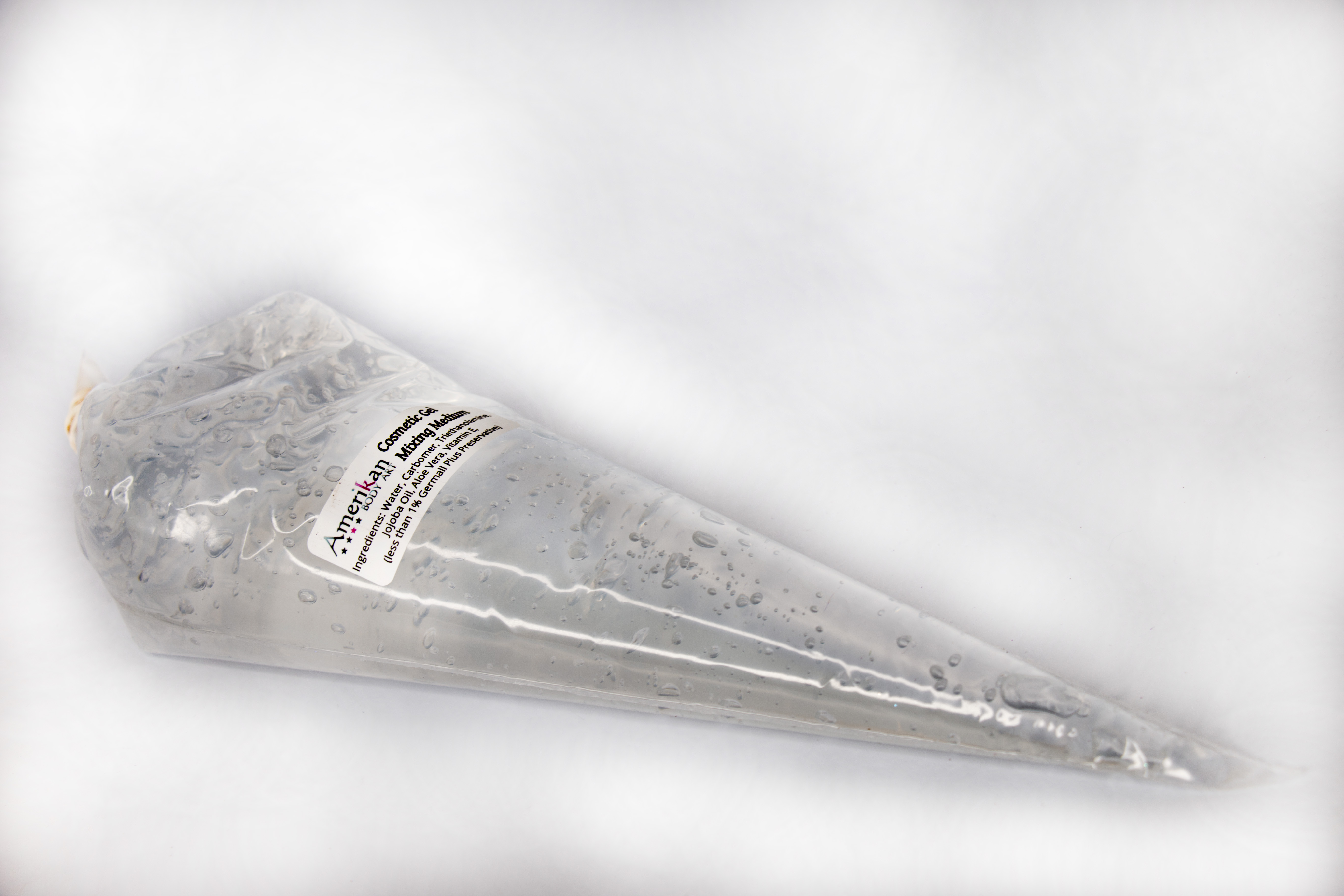 Bulk Aloe Gel Mixing Medium 32oz Bag
Aloe Vera Cosmetic Mixing Medium
Glitter Gel Base
32oz Bulk Bag
For Fine glitter gels: Mix at a ratio of 1 part glitter (by weight) to 4 parts gel (by weight).
For Chunky glitter gels: Mix to your preferred ratio, typically 1 part glitter to 3 parts gel.
Most of our glitters are suitable for mixing in a water-based formula EXCEPT: Holographic Glitter Stars or Hearts, Holographic Gold, Holographic Silver, Holographic Blue, Holographic Pink, Holographic Turquoise, Holographic Green, Holographic Rose Gold. These colors of glitter will dissolve in the base. To get a holographic effect, you can mix opaque glitter colors with other holographic glitters. This base can also be used for other cosmetic recipes.
Ingredients: Water, Carbomer, Triethanolamine, Jojoba Oil, Aloe Vera, Vitamin E.